About Us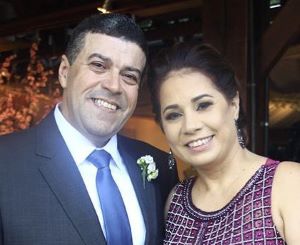 The Brazilian Church of Hope is a vibrant multi-cultural, bilingual (Portuguese and English) congregation in the greater Twin Cities area, where thousands of Brazilians reside. In 1998, we were challenged to give Brazilians and opportunity to study God's Word in their own language. We accepted that challenge and the first Bible Study group began. As we grew, an increasing desire to actually start a Brazilian church began to stir our hearts - a place to experience corporate worship, to hear God's Word, to have a time of fellowship and to help fill any spiritual vacuum existing among this population. After several meetings, much prayer and seeking God's will, the first Brazilian church was started on Sunday, October 31st, 2004 with nine people.
Our church was born out of the heart of God to serve the Brazilian community, their families and anyone else who enters our doors. We provide a place for evangelism, worship, spiritual growth and fellowship to those who may not yet feel comfortable with English or who wish to worship in their native tongue. Our vision is "A Welcoming Community for all Nations", and our mission states "We are called to worship God, to proclaim and to teach the Gospel of Jesus Christ, and to serve our neighbors in the fellowshipo of the Holy Spirit until the return of Jesus".

We invite you to come and check us out. If you feel comfortable with us, we encourage you to become a part of our exciting family and ministry.